Thorne­
The Frontier Within
Look at Instagram and you'll see how superficial the wellness world is. But Thorne wanted to remind people that real wellness begins inside us.
The Frontier Within is an immersive installation, that uses biometric sensors to capture your brain, heart and breath data, and turn it into a living, breathing inner portrait - generated for social as an #innerselfie.
thorne.frontierwithin.com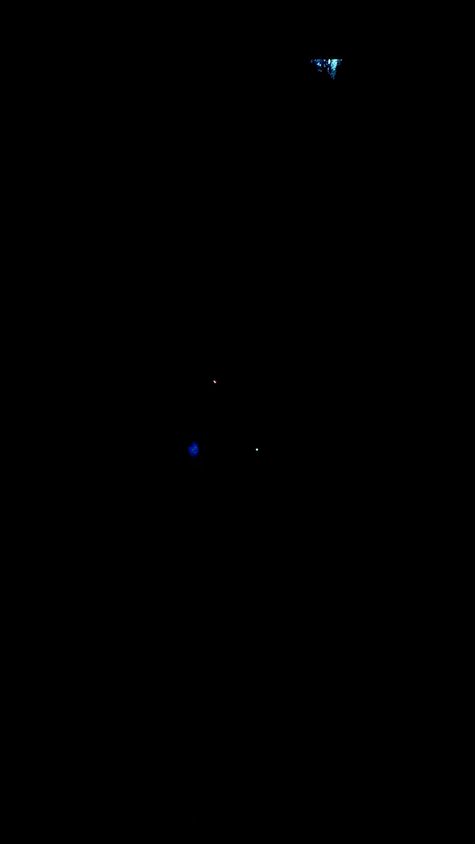 The respiratory layer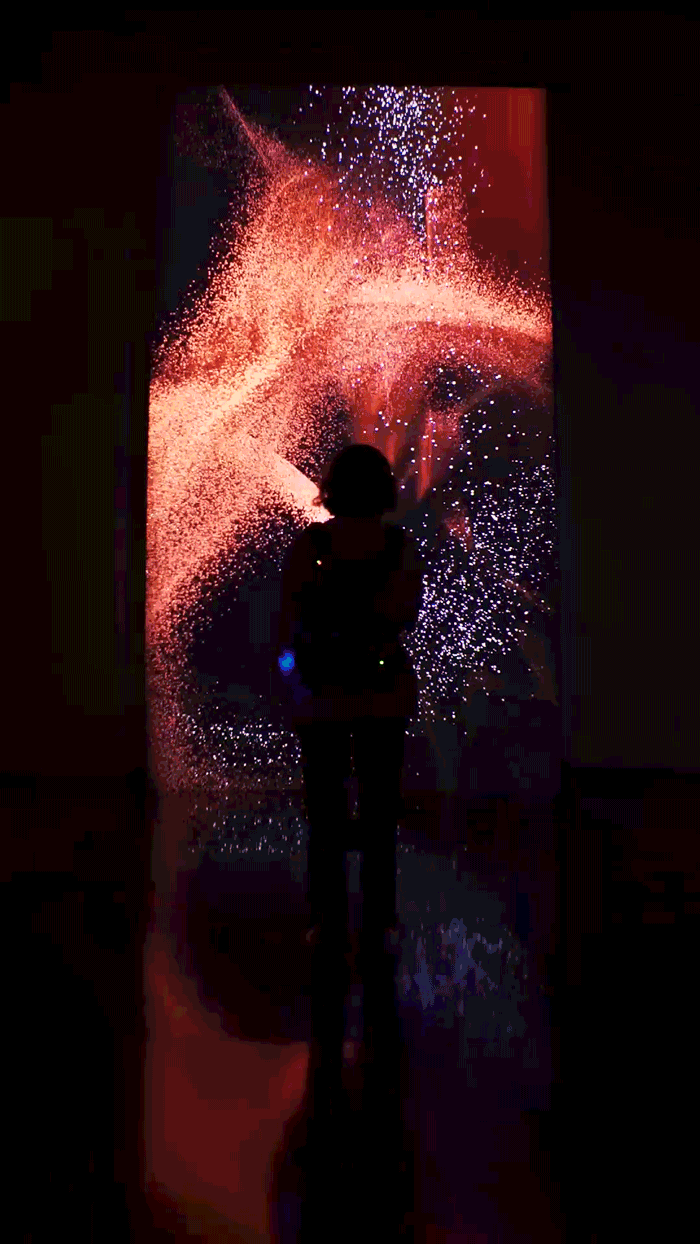 The circulatory layer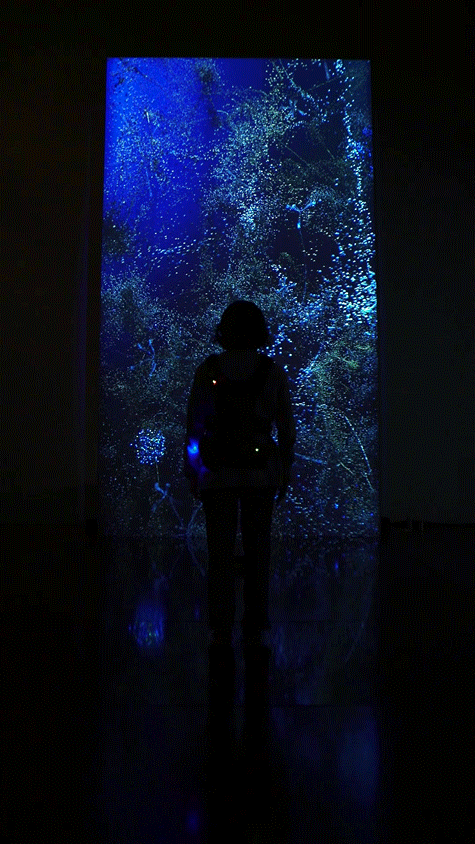 The neurological layer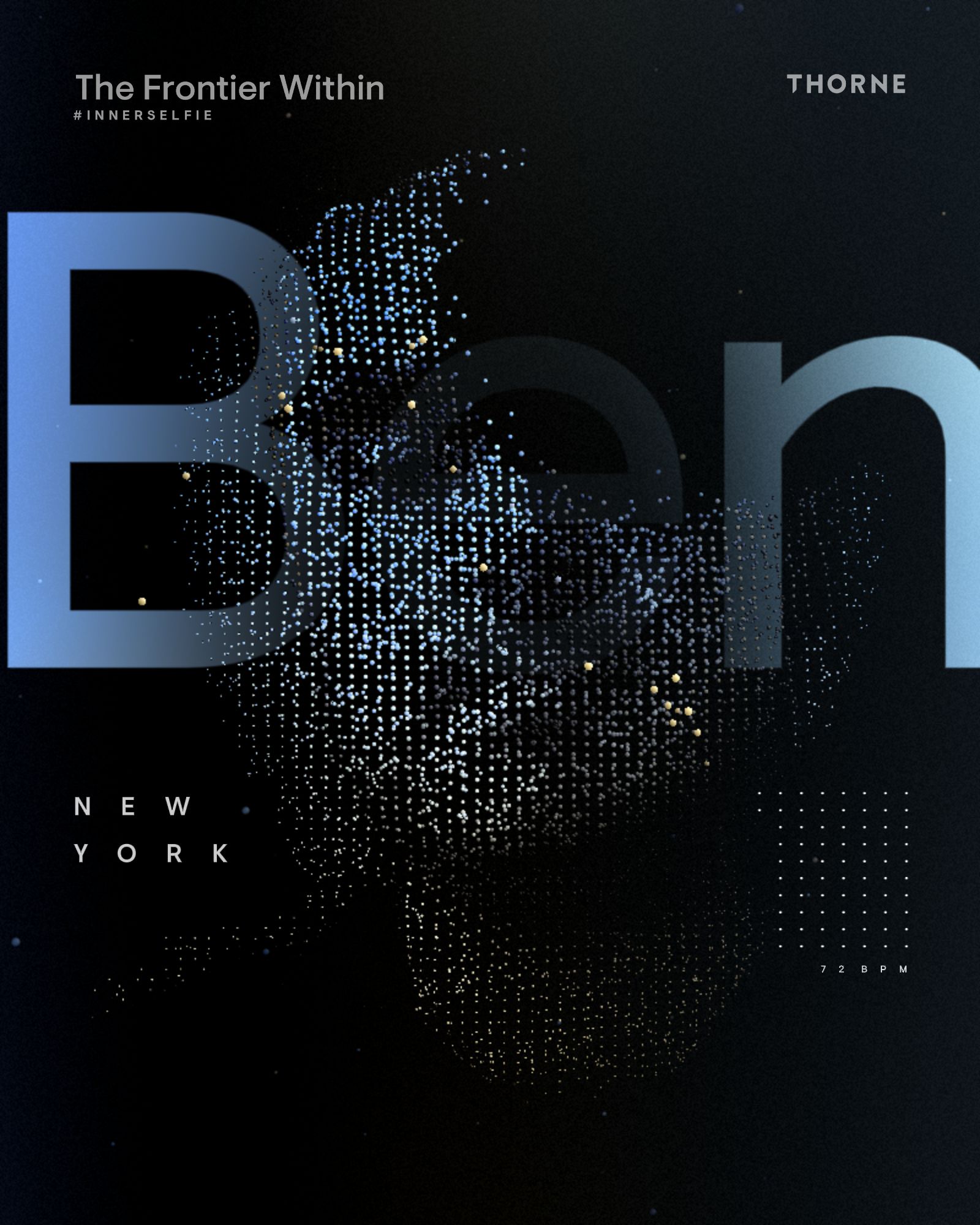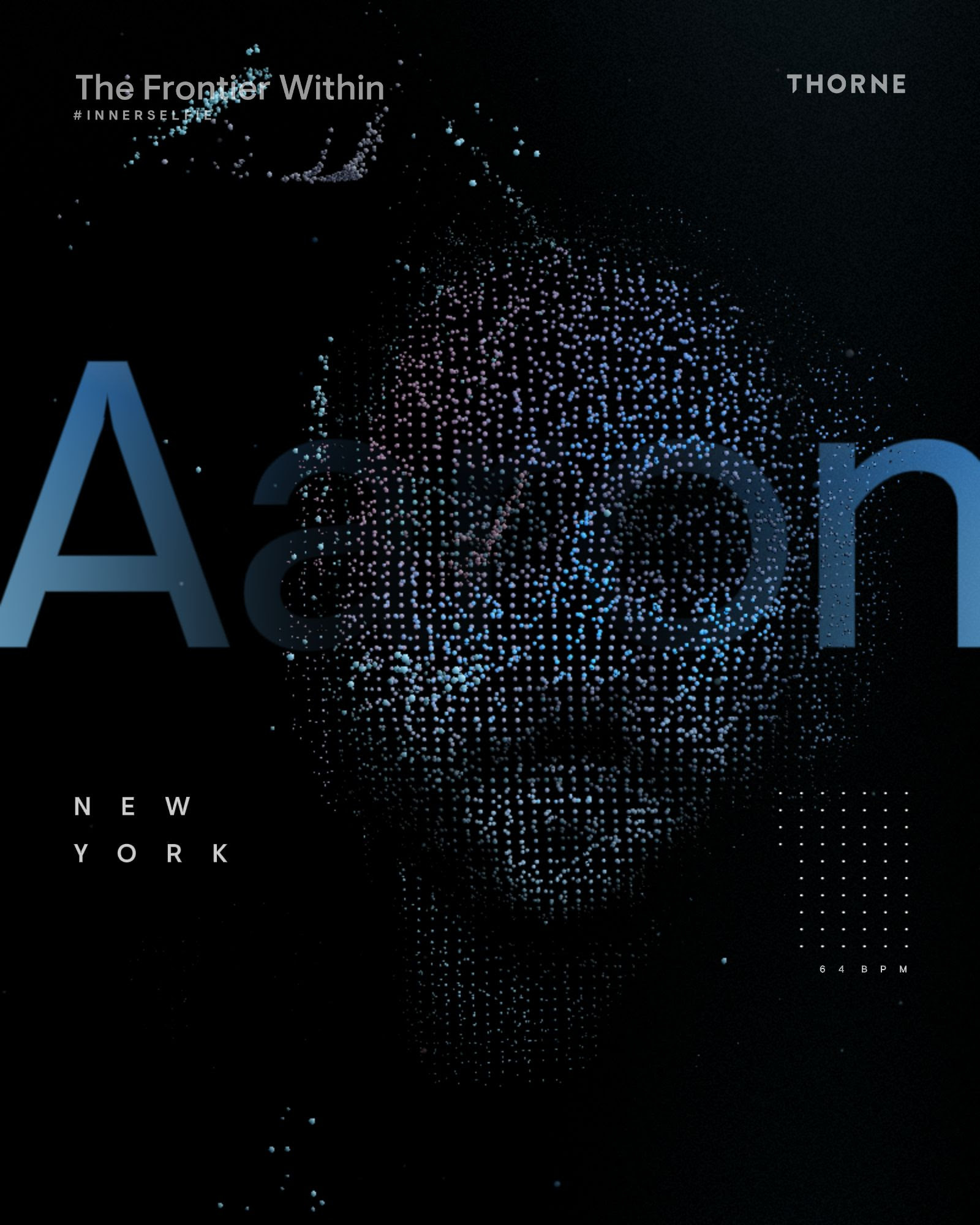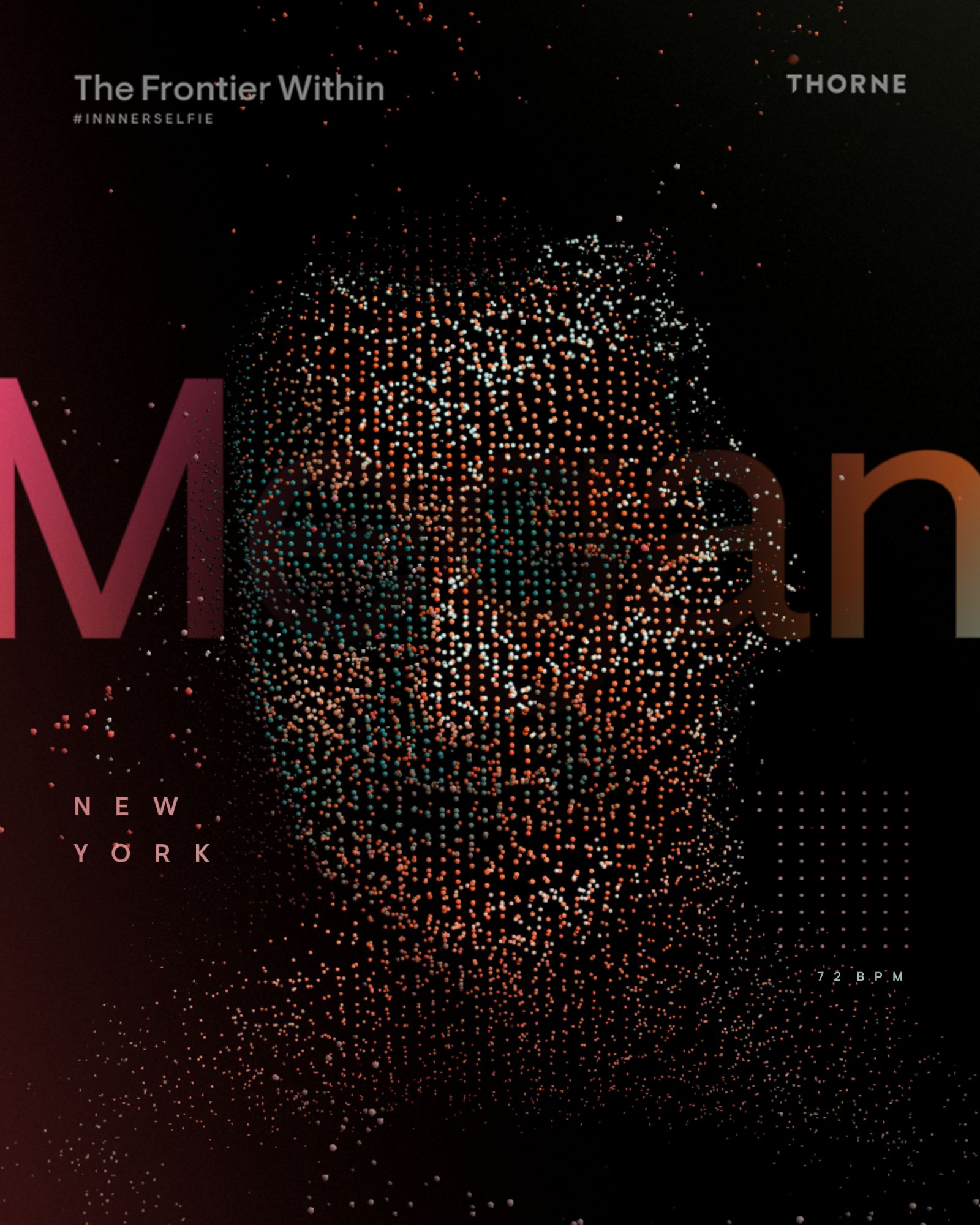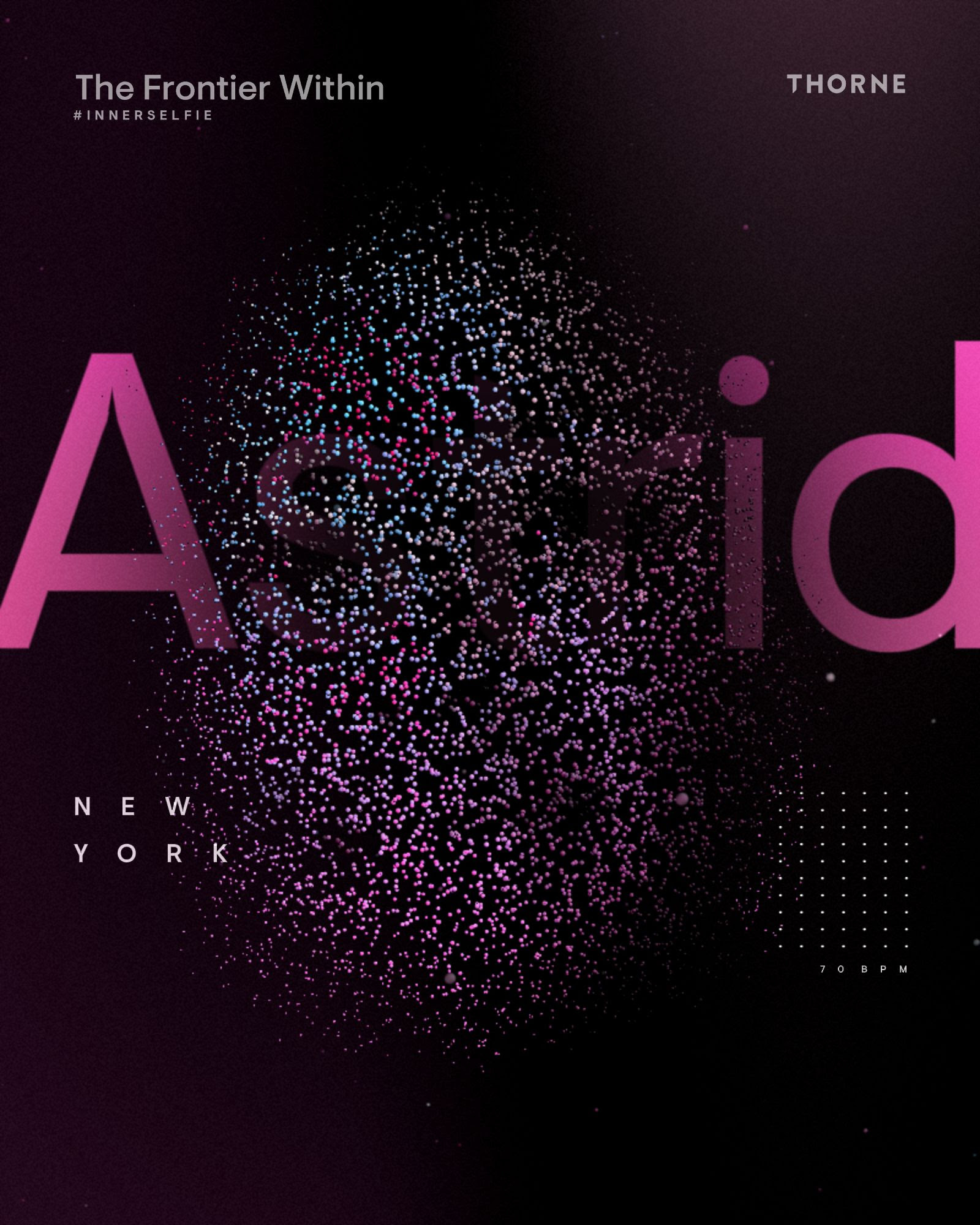 The final takeaway: an Inner Selfie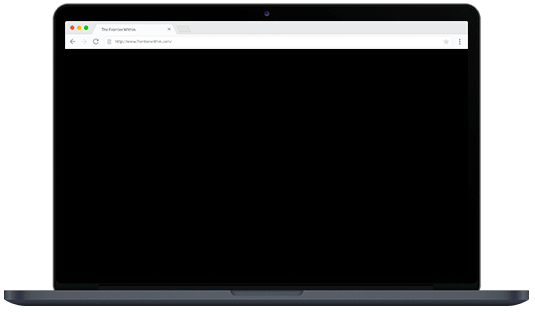 For those who couldn't attend the live activation, we created a web app that also generated an Inner Selfie to share across the viewer's social channels.
Henry Kember 2019